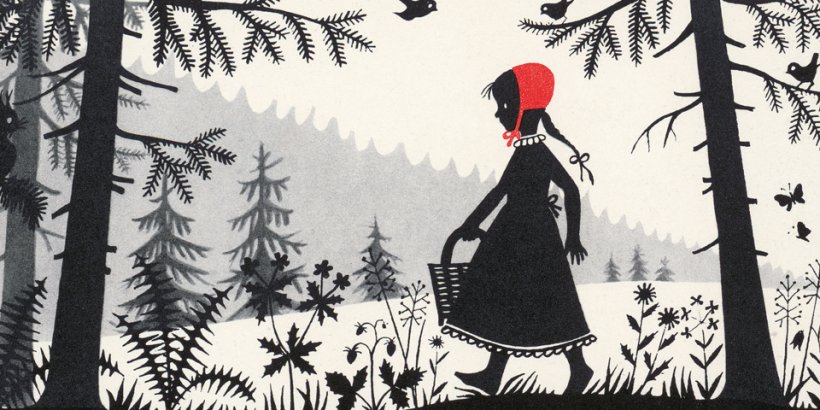 Christmas is of course a period steeped in fable and mythology. Leaving aside the level of literal truth or otherwise we ascribe to the nativity story, there are the fantastical elements of the St. Nicholas legends and the season's pagan references, including those which have been absorbed or repeated in some aspects of the Saviour tale. This year however, I seem to have been more deeply surrounded than usual by the fascinating, dangerous thickets of fairy tale and myth.
Having enjoyed the privilege of serving the reading public in a retail capacity at The Bookshop, I have not been oblivious to the considerable demand for Philip Pullman's interpretation of the Grimm stories, while I also had the pleasure there of discovering a beautiful edition of those tales produced by Taschen. The latter selects and reproduces a series of stunning illustrations and marries them with the texts with the aesthetic and technical expertise one would expect from a leading publisher of illustrated books (see above). Furthermore, one of my Christmas presents was Gossip from the Forest, by Sara Maitland, whose enticing subtitle is 'The tangled Roots of our Forests and Fairytales'.
Even furthermore, I have just emerged from the mysterious and utterly absorbing world of Czech folk stories, in the form of A Bouquet, by Karel Jaromír Erben, kindly donated by Twisted Spoon Press. This collection, first published against the background of European turmoil in 1853, comprises a series of poems (translated as such) which narrate stories of piety, love, foul (including murderous) and fair deeds and miraculous occurrences. As the introduction explains, these tales acquired tremendous significance for the Czechs' re-assertion of their national identity, and, having inspired music by Dvořák, continue to be the basis of work in various media, including the stage and the small and large screens. They are far from lacking in general appeal, however, combining as they do quite familiar tropes and themes from folk song and fairy tale (family betrayal, parental and romantic love and loss, divine intervention, supernatural visitations) with settings and elements which are more unusual, and with a penchant for violent denouements that rivals any modern horror sensibility. Woe betide a mortal female who gives and breaks their word to a Czech merman, for example. Nature is a key element in these tales, whether it be as a beautifully-described background:
From the west a cold wind brushes everything;
Yellowed leaves softly begin to sing.
Familiar song: every autumn they compose it,
or an active, antagonistic participant:
Razor-sharp, the grass blades cut
the poor girl's white and tender feet.
And the green fern's furling frond
is colored with her fresh blood
and there is often a specifically Christian moral lesson to be drawn, but the stories vary tremendously in their settings and incidents. It is also interesting to see how particular activities are emphasised; spinning, for example, is used both literally and symbolically to underline the value of dutiful and productive behaviour and connection to nature, as well as being a metaphor for fate.
The outstanding piece for me is Zahor's Bed, which combines allegory, great narrative energy and lyrical description of a very high order to produce a religious fable that is at once mysterious, compelling and very moving; the kind of writing that leaves you rippling with delicious shivers of pleasure and remains pulsing in the soul for days afterwards.
It seems churlish to close with a brace of quibbles, but I felt frustrated that the brilliant, fervently intense and (literally and otherwise) dark illustrations by Alén Diviš were not more plentiful, and that those lines which worked less well in English were not subject to better editorial scrutiny. Generally, however, Marcela Malek Sulak has performed outstandingly in this capacity, and had me murmuring with frequent pleasure at her use of rhythm, rhyme and imagery. Neither of those points prevents this book from being a wonderful reading experience and a beautiful physical object which would grace your own bookshelves and make a perfect gift for a favoured friend.